November 2021 Luncheon - In Person or Virtual (your choice)
Location: Dayton
Date: Tuesday, November 9, 2021
Time: 11:15 AM to 01:00 PM
Legal Update - In Person or Virtual (Your Choice) - With speaker Matt Bakota
Schedule:
11:15 to 11:30am – in person registration
11:30am – 12noon – in person lunch
12:00 – in person/webinar session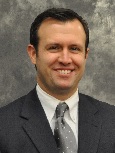 Session Description:
Matt Bakota is the current President of MVHRA and a certified specialist in labor and employment law through the Ohio State Bar Association. He is an attorney in the Dayton office of Dinsmore & Shohl LLP. Join Matt as he provides an update on recent developments in federal and state labor and employment laws that impact MVHRA members. This interactive update will include, but not be limited to, current issues involving COVID-19 and vaccination policies, developments at the federal level during the first year of the new administration, and updates regarding the OCRC and how Ohio's recent state law changes – such as those related to limiting supervisor liability – are playing out in the courts.
Credits: This program is being submitted for approval of recertification credits by the HR Certification Institute (HRCI) and for SHRM Professional Development Credit (PDC).
Note:
This event is being offered in person or virtually. You'll be asked to choose either "in person" or "virtually" during the registration process. Zoom login information will be included with your registration confirmation.
By registering for this event, I authorize and permit MVHRA to use, reproduce, and/or publish photographs that may include me, with or without identification. I understand and agree that photos with me in them may be used in various media without compensation to me. I waive any damages or claims and release MVHRA from any and all liability arising from its use of photos of me.